Do Duc is a Vietnamese painter who is best known for his paintings about the people and landscape of the mountainous areas of Vietnam.
He is also known as "Artist of the Northern mountainous area".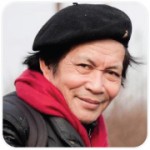 Born in 1945 in Thai Nguyen in 1945, when Vietnam declared independence, Do Duc began his career as a reporter and newspaper illustrator. He firstly studied painting by himself because his family was classified as "medium class" (the class that owned properties) in Land reform. As a result, all member in the family were barred from being approved to any university. It took decades for this to be corrected and Do Duc was finally admitted to the  Fine Art University of Hanoi in the 1970s. He, however, had been a full time Art Editor at the Ethnic Cultures publishing house and is an artist for all his life.
Growing up in the mountainous area, Do Duc grows a deep love for the lives and people there. This became the focus of his career and is reflected in all of his work. After he relocated to Hanoi, he still frequently travels to different areas of North Vietnam and has a profound knowledge of the people and lives there.
The first 15 years of his career, Do Duc gained a reputation for his lively hand-carved woodblock printings. He has mastered the material to the level that when talking about woodcut, people mentioned Do Duc. It also was when he had his first paintings purchased by the Vietnam Art Museum.
The second 15 years after that, Do Duc buried himself in a new materials: Dó paper. Dó paper is a type of rice paper, traditionally made in Bưởi village, Tay Ho, Hanoi. It's one of the material only used for Chinese ink painting before due to its absorbent ability. Putting in the hands of Do Duc, he has explored it in a totally different way, resulted in a flourishing period of his water colour paintings on Dó paper.
Since mid 2000s, Do Duc started to intensively working on the most popular material: Oil painting. He amazed friends and colleagues with his exhibitions of 50 oil paintings in Living on The Rock. Unlike his dreamlike watercolours, his oil paintings depicted a rough yet beautifully amazing lives on the edges of rock in Ha Giang.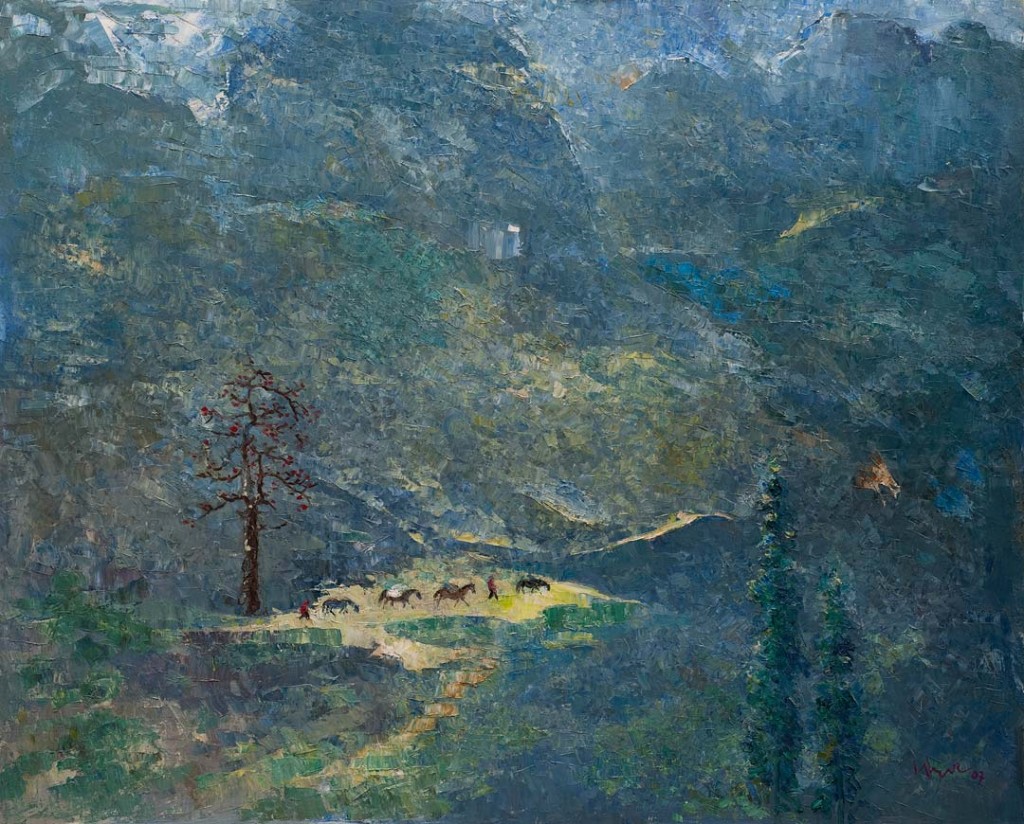 Do Duc is also a columnist for The Thao Van Hoa newspaper. He also writes about arts, culture for other magazines. He is active on Facebook as a blogger.
Since the death of his wife in 2003, he's stayed widow. He has 3 daughters and lives in his house in Ho Tay, Hanoi with the youngest one. He likes cooking, he travels quite frequently.
More about Do Duc:
Member of:
Vietnam Association of Fine Arts
Vietnam Association of Folklore Arts
Vietnam Association of Ethnology
Vietnam Association of Ethnologic Arts and Literature
Hanoi Association of Fine Arts
Activities:
Participates in Fine Ats Exhibition since 1973
National Fine Arts Exhibition in 1976, 1980, 1985, 1990, 1995, 2000.
National Print-making Exhibition 1985 (Award B)
International Art Workshop in Krasnodar (Russia, 1985)
Asian Print-making Exhibition 2012 in Hanoi
International Fine Arts Exhibitions: Mongolia (1981); Bungaria (1981, 1984, 1985, 1986, 1987); Cuba (1981); Russia (1985, 1986); The USA (1985, 1986); Germany (1983, 1987, 1990); Czechoslovakia (1986, 1989); Italy (1990); Norway (1992, 1995, 1997); China (1993); Bangladesh (1993); Japan (1998); South Korea (2008); The USA (2000).
Solo Exhibitions
Hochiminh City: 1988
Homeland Ninh Hiep: 1990
Vietnam Culture Center in France 2009
Hanoi: 1986, 1993, 2001, 2012
Archives and Awards
Award B in National Print-making Exhibition in 1985
14 art works in the Vietnam National Fine Arts Museum's Collection
15 art works in the Vietnamese Ethnologic Culture's Museum
Art works in the collections of Asia-Pacific Museum; Poland Museum of Fine Arts, in private and public art collections.
 Materials and Subjects
Main materials: woodcut, water color on do paper, oil on canvas.
Subjects: ethnology and mountain region
Ethnology researcher, author and columnist.